SOUTHERN RIDGE CONCRETE
MICHIANA'S LEADING CONCRETE CONTRACTOR
SERVING MICHIANA IT'S CONCRETE NEEDS
Southern Ridge Concrete LLC is a Concrete contractor based in Ligonier, Indiana. We Provide Michiana homeowners and business owners alike with Concrete Driveways, Concrete Patios, Decorative/ Stamped Concrete and much more! Our passion lies in creating beautifully designed, concrete outdoor spaces for your home and businesses. We take the time to build your dreams and make them into a gorgeous concrete reality.

We are your hometown Concrete Contractor that you can truly rely on! No matter what concrete solutions you need, our team is ready to get you taken care of!

AFFORDABLE PRICES...
QUALITY WORK

For more information on our Concrete Services, call 260.350.0526 today!
CONCRETE PERFECTION

AFFORDABLE CONCRETE IN MICHIANA
At Southern Ridge Concrete, we believe in providing the most affordable prices to our customers for everything that we do.
Here at Southern Ridge Concrete, we create customized quotes that are based on the size of your property, the location of the work, the duration of the project, and the materials that we use. Because we personalize everything, we're able to give you low-cost estimates that help make your concrete addition affordable!

In addition, we don't sacrifice quality for affordability.
Check out our work here to see why we are truly one of Michiana's Best Concrete Contractors.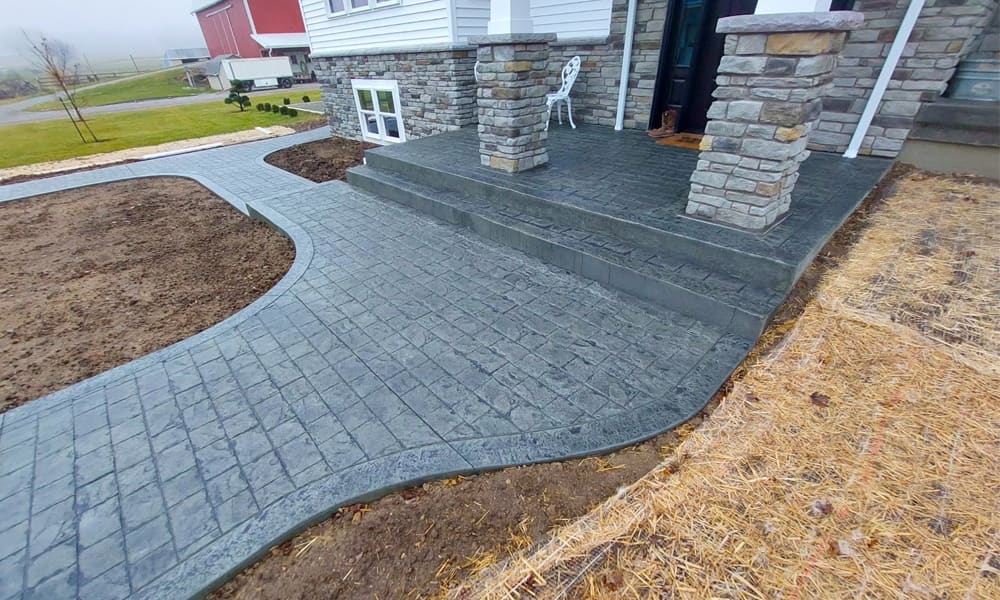 DECORATIVE/STAINED CONCRETE
Decorative/ Stamped Concrete is what Southern Ridge Concrete is most famously known for and for good reason. We have gone above and beyond when it comes to Decorative Concrete and have earned the appreciation of our Michiana community.
Here at Southern Ridge, we understand the process from start to finish when it comes to Decorative Concrete. From the releases, stamps and stains, integral pigments, color hardeners, dyes and more, we truly have perfected this fine art.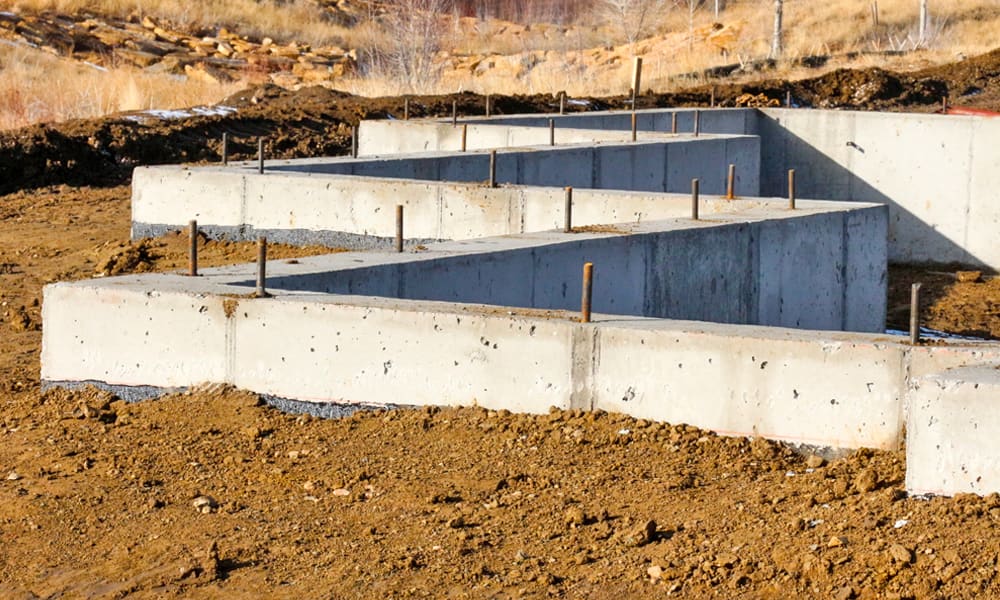 CONCRETE FOUNDATIONS
Concrete Foundations are solid substructures... made of concrete, which hold a particular building (residential or commercial). Southern Ridge concrete foundations are well built, with strong infrastructure, making the building (no matter what it may be) a safe and sturdy place to be.

For more information on our Concrete Foundation Services, contact us here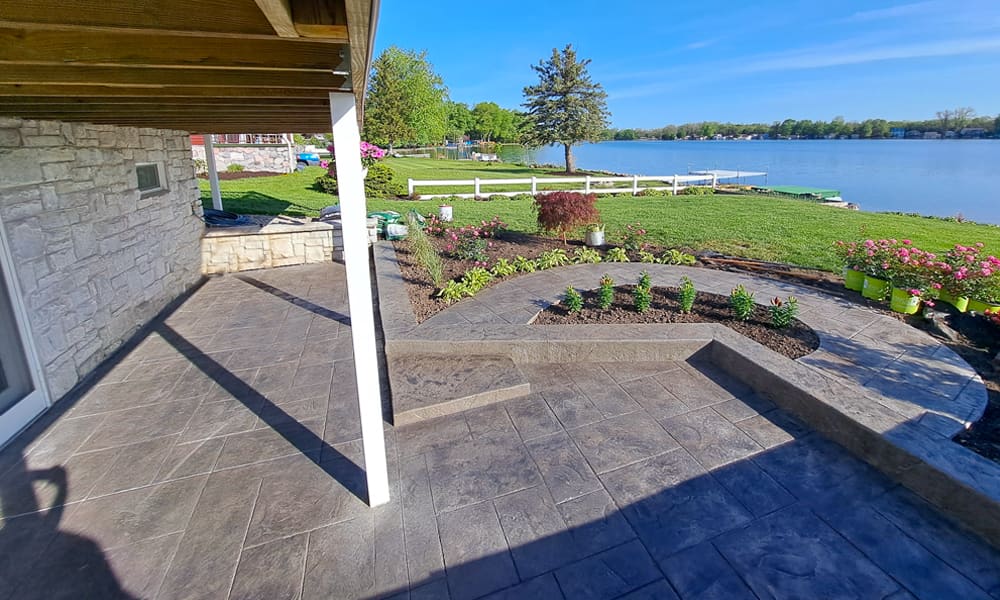 CONCRETE PATIOS & DRIVEWAYS
Here at Southern Ridge Concrete, we are well-known for our Concrete Patios and Concrete Driveways. From Winding Drives to Large Patios, from Decorative or Stamped Patio to Driveways, we do it all! We fully customize each and every project that we take on... from start to finish... size, color even decorative!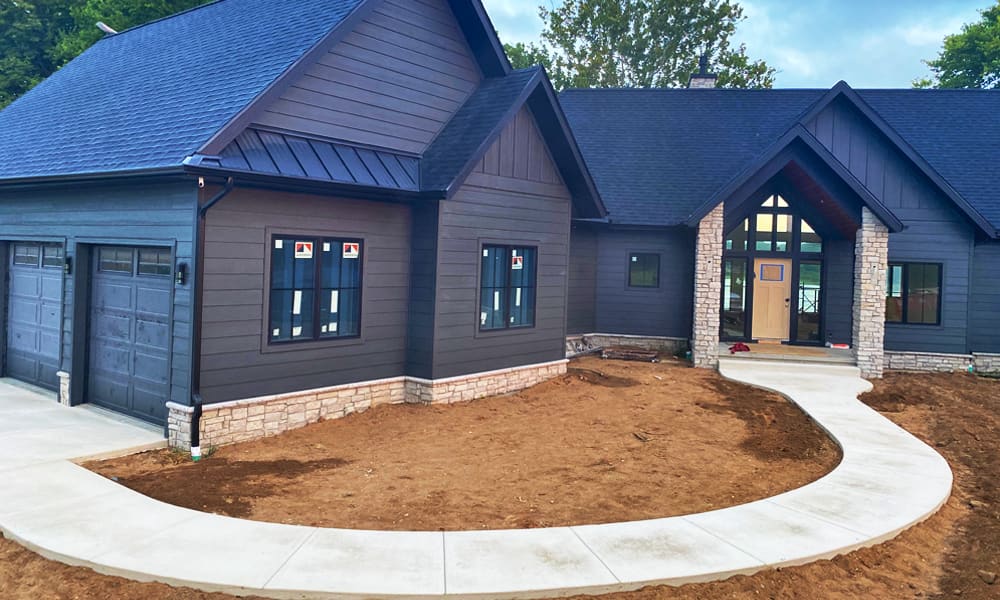 WALKWAYS & SIDEWALKS
Southern Ridge Concrete has a reputation for producing exceptional quality walkways and sidewalks for homes or businesses. With several years of professional experience and passion for what we do, our focus is to turn your dreams into reality especially when it comes to a gorgeous walkway or sidewalk.

To see samples of the kind of work we do visit our Services Page here
REIMAGINE YOUR SPACE WITH THE ADDITION OF BEAUTIFUL NEW WALKWAYS & SIDEWALKS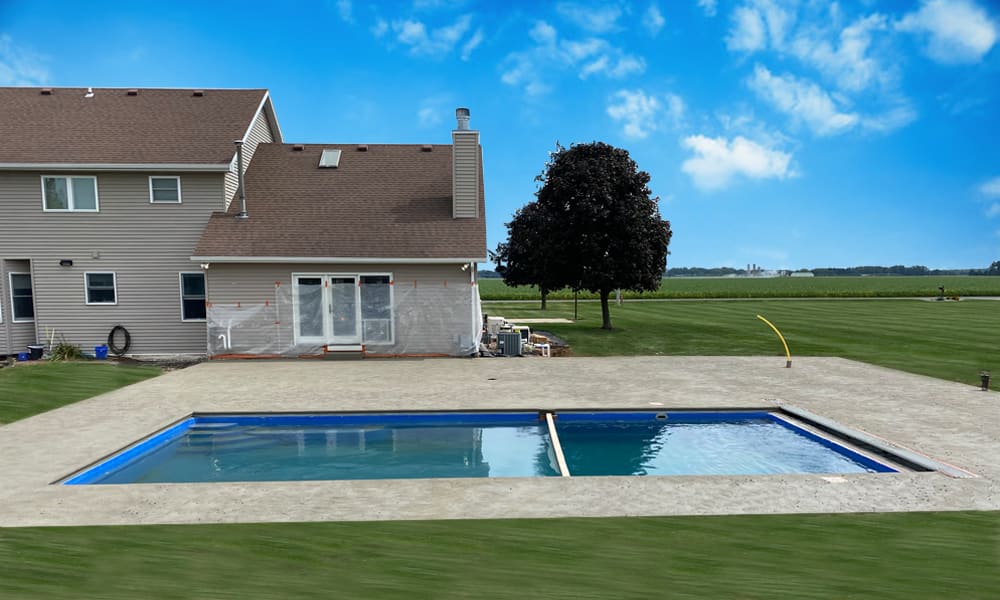 CONCRETE POOL DECKS
Another area that Southern Ridge Concrete is known for is our Concrete Pool Decks. We understand that a pool is a perfect way to enhance the value of your home and an even better place to enhance the value of your life. Because of this, we put our hearts into assuring that every one of our customers that want a professional concrete deck gets exactly what they are looking for.

Call us today at 260.350.0526 to see how we can fully customize your Concrete Pool Deck with Decorative/ Stained Concrete.

Each Concrete project begins with a FREE CONSULTATION so that our team can begin to thoroughly understand what it is that you're looking to do with your project, whether it be Residential or Commercial.
For more information and to get a Free Quote, call us today at 260.350.0526 or Contact us here